The Events Calendar Shortcode and Templates – WordPress Plugin
O calendário de eventos Shortcode e Template Designer para The Events Calendar WordPress Plugin (by Modern Tribe)
O calendário de eventos Shortcode and Templates plugin fornece modelos de design premium e facilidade de gerador de código curto para The Events Calendar Plugin (por Modern Tribe).
É um complemento de terceiros para The Events Calendar que estende as limitações de design e shortcode do calendário de eventos do WordPress Plugin. Você pode escolher belos modelos de design e layouts para mostrar seus eventos. Além disso, você pode escolher qualquer combinação de cores e fontes com base em seus estilos de tema.
The Events Calendar Templates Demo
Demo da lista de eventos
Eventos Demonstração do cronograma
Eventos Slider Demo (New Design)
Eventos Carousel Demo (New Design)
Recursos do plugin
O plugin contém um painel de configurações mais fácil para os iniciantes onde eles podem facilmente definir cores, fontes e outros elementos de design para seus eventos listando o modelo da página. Você pode encontrar essas opções de configurações em seu painel do WP> Eventos> Configurações do modelo de eventos.
Você pode facilmente mostrar seus próximos eventos em qualquer página usando nosso gerador de código curto para o Calendário de eventos.
Design 100% responsivo / móvel amigável.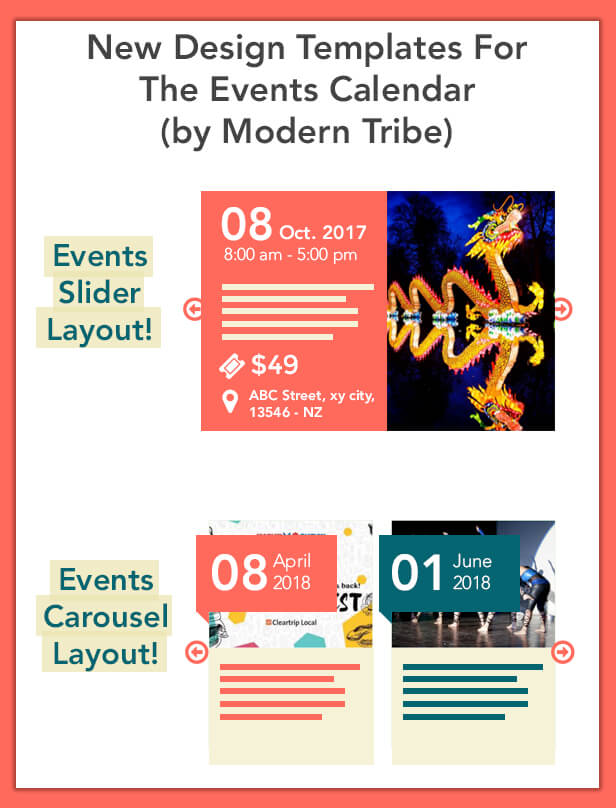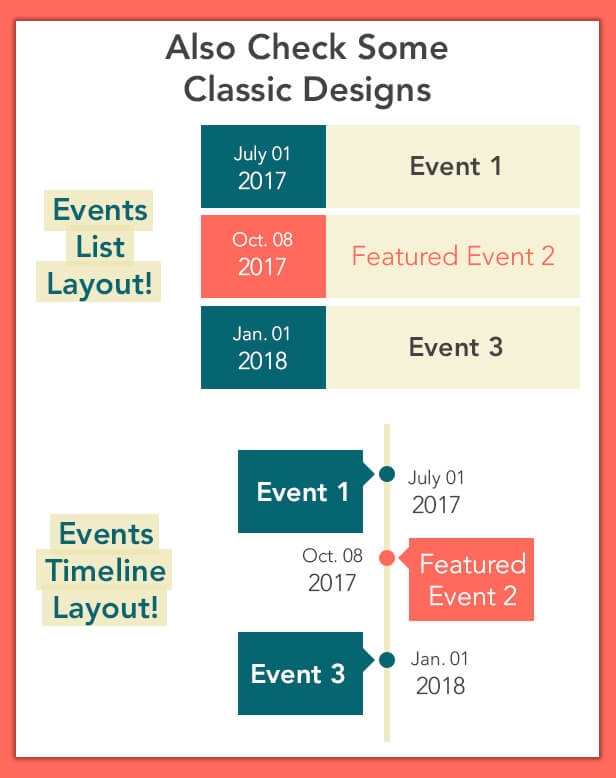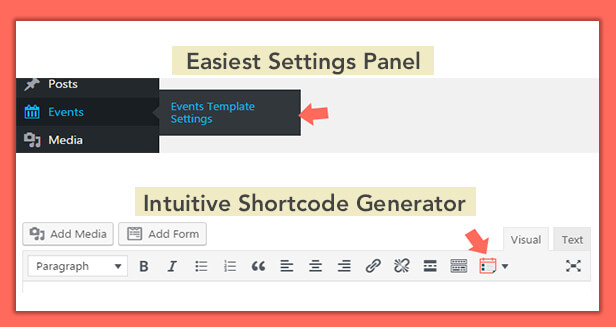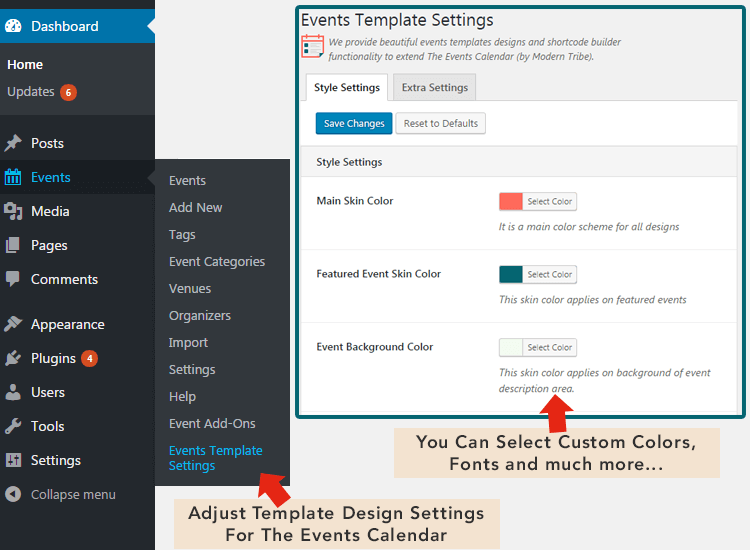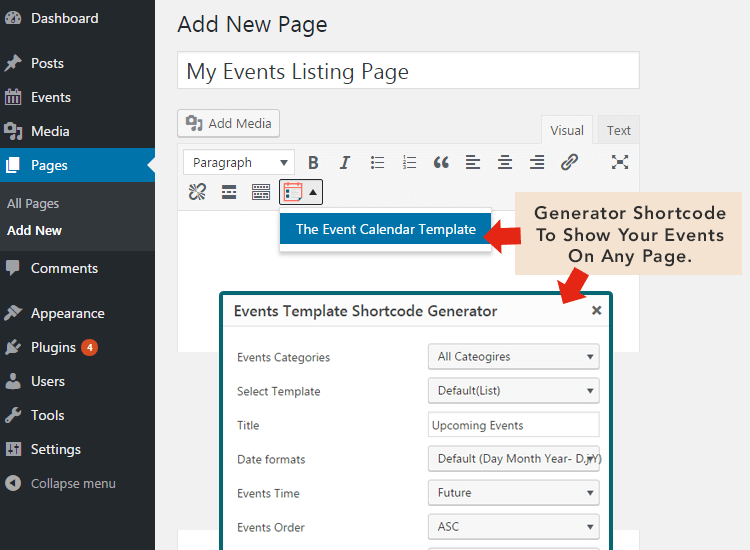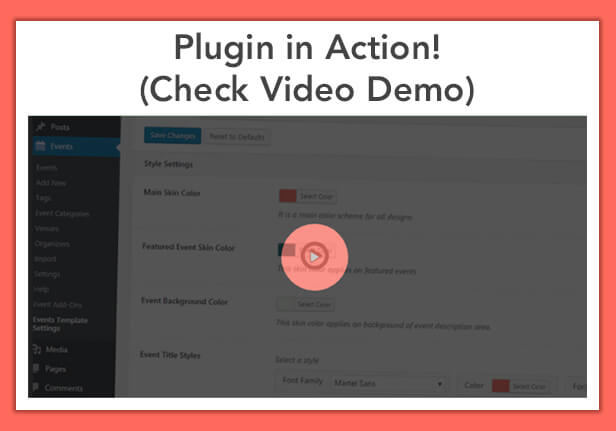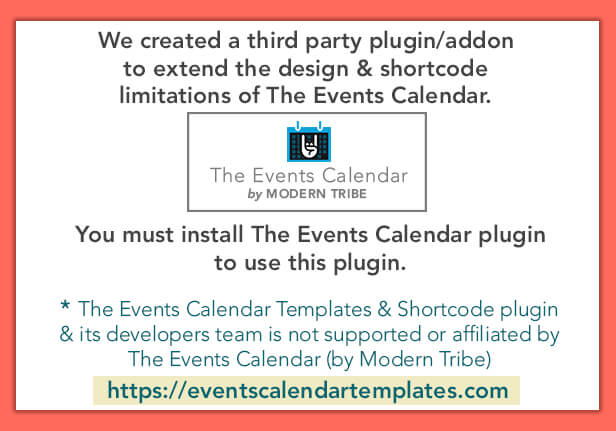 CHANGELOG
Versão 1.4 | 6 de dezembro de 2017

- Problema de colorimagem corrigido com o WordPress versão 4.9
- Corrigido o domínio de texto atualizado de ('Não há eventos futuros neste momento.') Texto.
- Mudanças menores

Versão 1.3 | 4 de outubro de 2017

- new_feature - Função de atualização automática integrada.
- Problema de substituição da consulta corrigida.
- Problema de popup de revisão corrigida
- Mudanças menores

Comentar
Fique mais um pouco! Veja também: